We would love to share some of your stories whether they are about personal experiences on treatment, in fundraising, or anything else you would like to share. Send your stories and photos to info@candlelighters.org.uk. © Karen Turner Photography, header image.
Our
stories
St George's Day week-end was ...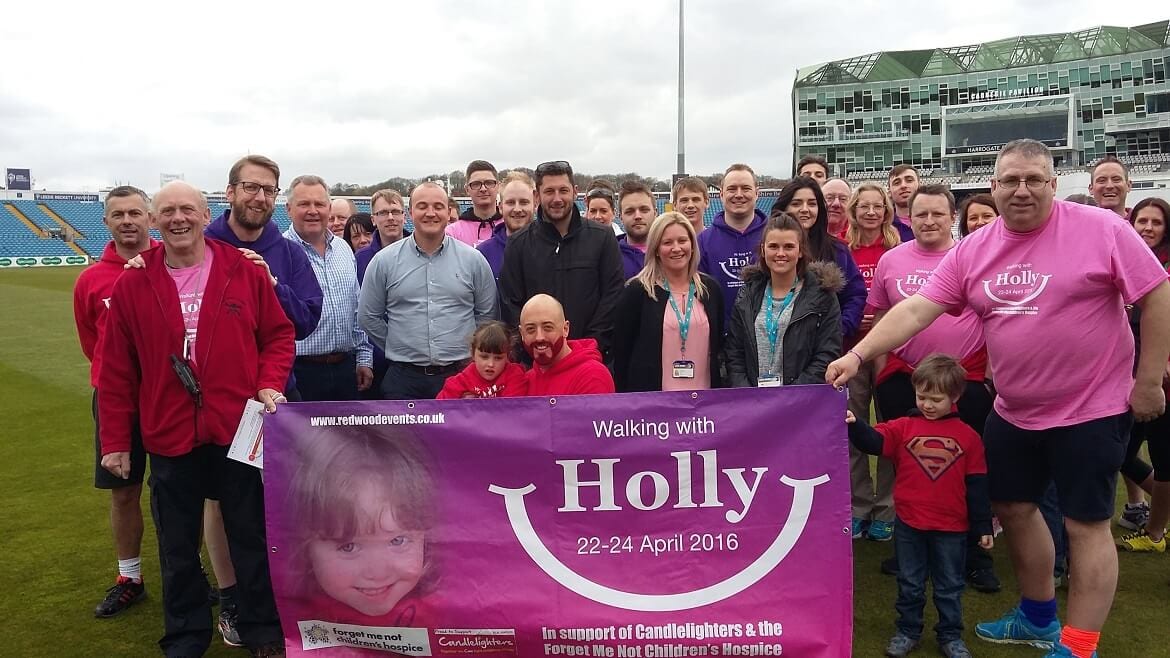 25-04-16
•
Our stories
• Posted by
It's been a busy and brilliant week-end for supporters and staff at Candlelighters! The Square was hosting an activity day for brothers and sisters of patients. Gareth Price, with family, friends and work colleagu
Your
stories
Leeds College of Art scores big for...
19-04-16
•
Your stories
• Posted by
Students and staff of Leeds College of Art scored big for Yorkshire families affected by childhood cancer at their fundraising football match on April 18th. It seemed the students were confident pre-match stating that
Miss North Yorkshire Champions Cand...
14-04-16
•
Your stories
• Posted by
Candlelighters were delighted earlier this year when the Miss North Yorkshire competition selected Candlelighters as their chosen charity for the second year running.   Miss North Yorkshire is the regions official and
TEENAGE CANCER PATIENTS ABSEIL AT R...
13-04-16
•
Your stories
• Posted by
On Sunday 24 April, three teenage cancer patients, will abseil down from Ripley Castle's roof in aid of the charity that has supported them and their families from day one, Candlelighters. Jodi Stonehouse, from Pocklin