Today we'd like to say an enormous thank you to the amazingly selfless Leila-Louise for deciding to shave her hair to support Candlelighters and The Little Princess Trust. 
Leila-Louise decided she wanted to do something to help after her best friend's little brother, Jackson, was diagnosed with acute lymphoblastic leukaemia in July 2019.
Jackson's mum said, 'Any funds raised will be donated to Candlelighters, an amazing charity who help support children and their families who have been diagnosed with cancer. They have been invaluable to my family and me during Jackson's treatment which is still ongoing'.
Leila-Louise has raised a whopping £3,000 for Candlelighters, which could fund a whole month of our talking therapy sessions for all family members, providing vital mental health support. Leila-Louise, you are beautiful inside and out, and from all at Candlelighters, thank you SO much!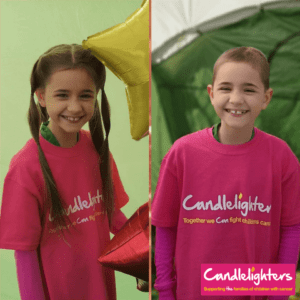 You might also
like...
Company of the Month… Oakwood Garden Rooms!
We're absolutely thrilled to announce our Company of the Month for April 2022 is Oakwood Garden Rooms! Leeds-based Oakwood Garden Rooms have been supporting Candlelighters as their charity of choice since December 2020. In this time, they have raised an absolutely incredible amount for Candlelighters through some fantastic online raffles. Owner Liam Griffin and the …
Childhood Cancer Outcomes Westminster Debate – April 2022
We are so pleased that on Tuesday 26th April, the first-ever Westminster debate on Childhood Cancer Outcomes was held. It was led by MP Caroline Dineage whose constituent Sophie Fairall died last September at the age of ten following a diagnosis of rhabdomyosarcoma. Caroline said, "Childhood cancer is often referred to as rare, but it is the …
Company of the Month… Mowgli!
We're super excited to announce our Company of the Month for March 2022 is Mowgli Street Food! Mowgli started supporting Candlelighters in early 2020 after the opening of their Leeds restaurant. They put in place a cause-related marketing agreement, encouraging customers to add a £1 donation to their bill in support of Candlelighters. This simple …