Christmas Badge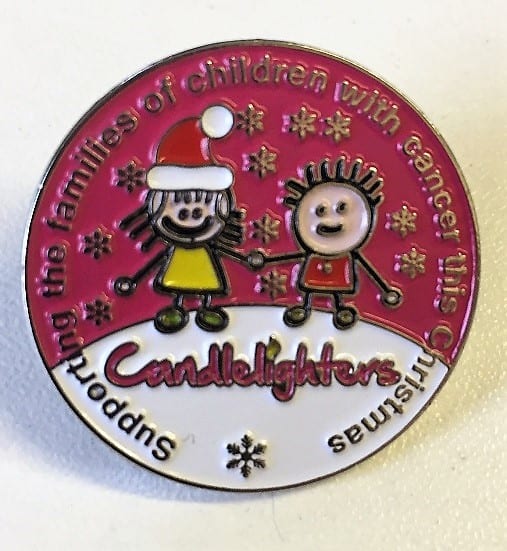 Christmas pin badge. 1X1 inch approx.
19 in stock
Did you
know?
Our virtual range allows you to see what your money could buy. Candlelighters spends money on many items that help to provide vital support to families fighting children's cancer. Your purchase from our virtual range will help us to provide these items and more.
With each virtual gift purchase you will receive a certificate and a letter explaining your money could buy. You can keep this for yourself or buy it as a gift and give it to a loved one.
Grant towards the cost of Christmas for one family
£100 grant to help families going through treatment cover the extra costs over the Christmas period.
£

100.00
A patient and their siblings to attend the Christmas party
Every year Candlelighters holds a Christmas party for all the children and families we support, £50 could cover the cost of a child and their siblings to attend the party.
£

50.00
Festive day out for children
£25 could cover the cost of a child on treatment, or their sibling, to go on a fun festive day out.
£

25.00
Where you can get merchandise, sign up for events and support our work by purchasing a virtual gift or make a donation. Every penny of the profit will go towards the work we do supporting families across Yorkshire. © Karen Turner Photography, header image.