Brave Nick and daughter Hetty shaved their heads for Candlelighters on Monday 2nd March, read their story below!
'Hi… Our family, like so many, is blighted by cancer. Half of us suffer with it, some of us die from it and the rest watch helplessly… We need to do more, we want to make some difference!
So we support the wonderful work of Candlelighters who provide practical, emotional and financial support to children and their families living with cancer.
Our company, Inc Dot, supplies free graphic design work and print at cost, we organise and sponsor events, I also volunteer every year as Santa. In 2018 I was honoured to be awarded 'Candlelighters Company Colleague of the Year'.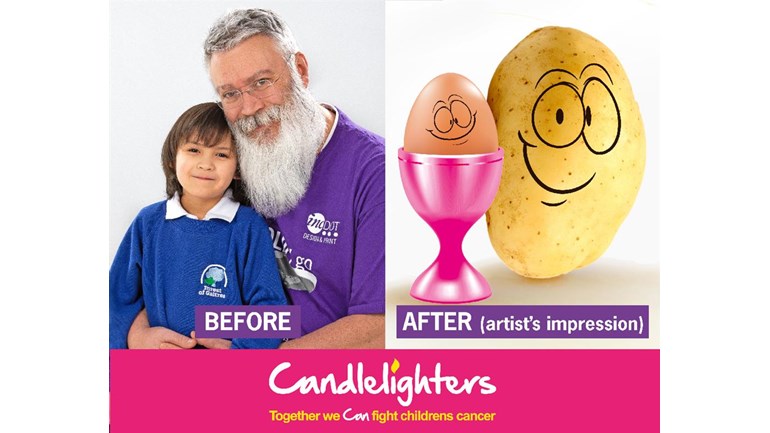 Our youngest daughter, Hetty, saw a picture of a child with 'Santa' and asked why she had no hair. Hetty knows all about cancer having lost her grandfather and I explained as best I could to a six-year-old, the effects of chemotherapy.
Obviously upset Hetty asked…
"If I cut off my hair could that help?"
"Yes, we could raise money and tell people about Candlelighters"
"Will you do it too Daddy?"
"Yes, I will!"
And so here we are!
I say this as a proud and loving father, Hetty can be a little monster, but a little monster with a kind heart that should be encouraged! So please support Hetty as we support the wonderful work of Candlelighters!
a special thank you to…
BoB Clubs, David Charles Photographer, Ross Charles Hairdressing, Forest of Galtres Primary School, Partners Group and my colleagues at Inc Dot Design and Print."
We think they look absolutely amazing – what do you think?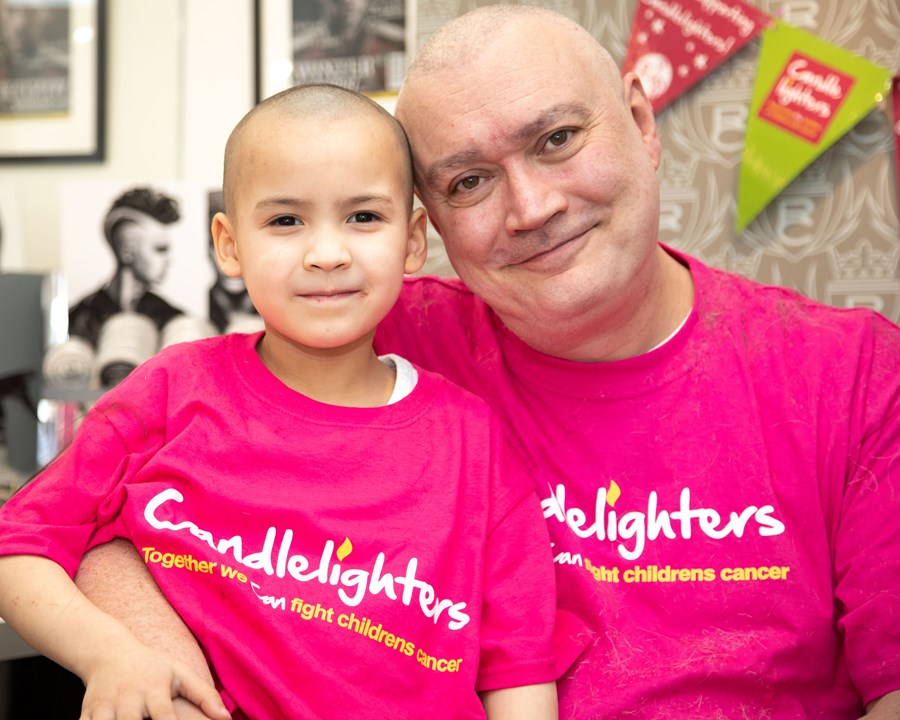 You might also
like...
Candlelighters Big Night In!
JOIN OUR BIG NIGHT IN ON FRIDAY 3 APRIL FROM 5PM! In such unprecedented times, families across the UK are facing challenges like never before, but for families affected by childhood cancer whose lives have already been turned upside down, COVID-19 is making life more difficult than ever. The Candlelighters Big Night In is just …
COVID-19 Important Update for our Volunteers
To our wonderful volunteers, In these challenging times, we wanted to give you an update about Candlelighters and your volunteering, and take a moment to thank you for your amazing support. Candlelighters absolutely couldn't function without you and we can't tell you enough how much you mean to us! As we're sure you will understand, …
COVID-19 – Our Appeal!
In such unprecedented times, families across the UK are facing challenges like never before, but for families affected by childhood cancer whose lives have already been turned upside down, COVID-19 is making life more difficult than ever. Children and teenagers with cancer are one of the most vulnerable groups in society. Current government guidance requires …