About this
Event
In this new and highly original project, the multi award winning poet and author Helen Mort and the nationally acclaimed flamenco guitarist Samuel Moore present a unique performance.
In this recital, Helen and Samuel will showcase a selection of original poetry set to improvised flamenco music: from introspective poems accompanied by dark flamenco laments, to uplifting reflections accompanied by fiery dance forms. In addition to this, the performance also features solo showcases from each artist, as well as an after concert questions and answers session on how this collaboration came into existence.
Please see event poster below.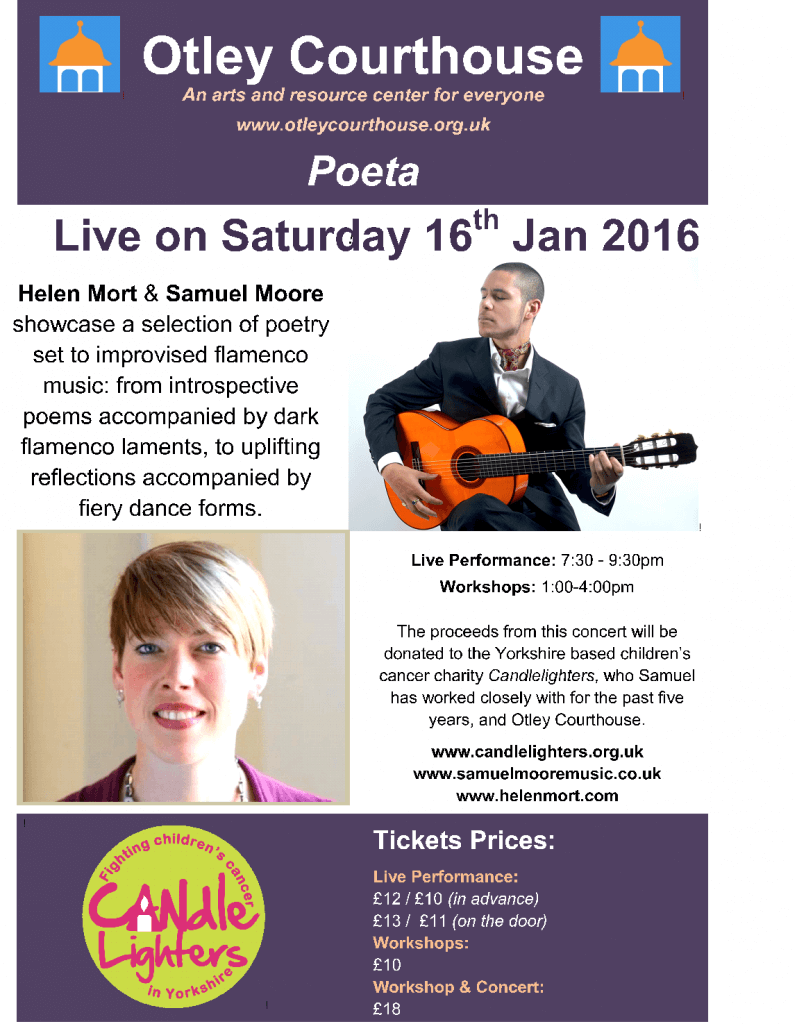 Concert tickets available here
Workshop tickets available here
Otley Courthouse
Courthouse Street
Otley
West Yorkshire
LS21 3AN