In October, the Bank of England is issuing the new £10 notes, auctioning a number of the new notes with significant serial numbers.
Candlelighters are delighted to have been chosen as one of three charities to benefit from the auction and not only that we are the only Yorkshire based charity selected!
The auction will be held at Spink, an auctioner in London, on Friday 6th of October and will be attended by Corporate Fundraiser, Brian Curran and Head of Income Development, Marie Peacock.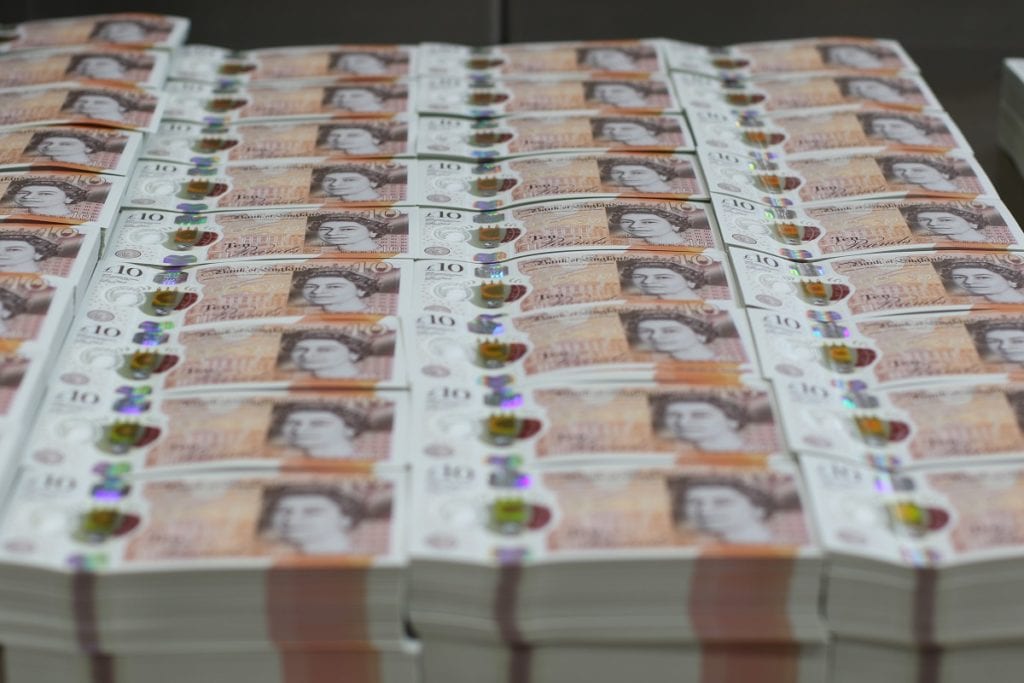 The charity was selected following its nomination by Neil, a member of staff working in their notes directorate. Neil's son, Sam, and family were supported by Candlelighters over 14 years ago.
Neil said: "The support Sam and the whole family received from Candlelighters will always be remembered, so I had no hesitation in nominating them to benefit from our auction when the opportunity came along".
Brian Curran also commented saying, "We are grateful to Neil for nominating us. We offer support to families for a lifetime and this nomination reflects that. The money raised will make a huge difference to our work with families who are currently, or have not yet been supported by us."
A similar auction of the new £5 raised £194,500 for the chosen three charities in October 2016.
Details of the new £10 note are available at www.thenewten.co.uk.
You might also
like...
13 miles in memory of Thomas!
Our fantastic supporter Carly rallied 35 friends and family members to take on a 13 mile walk from Saltaire to Leeds on what would have been her sons 13th birthday. Thomas, who was diagnosed in March 2011, sadly passed away aged 5 years old on the 20th April 2012 from Neuroblastoma. Carly arranged the special …
Team Rueben launches!
Rueben's mum very sadly passed away from cancer nearly 3 years ago at the young age of 33. Following this tragic news, on the 30th May 2019 doctors found a sizeable mass on the right hand side of Rueben's brain which was found to be a high graded cancerous tumour. Rueben was taken for brain …
Our Company of the Month is… The Pure Technology Group!
Our very first 'Company of the Month' award goes to The Pure Technology Group, who this month celebrate donating £75,000 to Candlelighters. We have been so lucky to partner with The Pure Technology Group for 5 years and are just consistently amazed at the passion, commitment and support of their whole team to help Candlelighters …