Paul Horsman, aged 72, is retiring as the landlord of the York Inn Pub in Easingwold after more than 30 years. During this time, he has raised over £40,000 for Candlelighters.
His customers, old and new, raised a glass for him at the pub on Saturday 17th February to wish him well. The leaving party was a huge success with people pouring out onto the streets as the bar was so full.
Representatives from Candlelighters attended to say a huge thank you to Paul and all of his customers for supporting the charity for such a long time.
Jen Aspinall, Community Fundraiser at Candlelighters said, "Candlelighters are so grateful to Paul and everyone who has been involved in raising money at The York Inn. It is astonishing the amount they have raised and we were delighted to wish him well, he certainly deserves to put his feet up. His support has made a huge difference to children with cancer and their families in Yorkshire."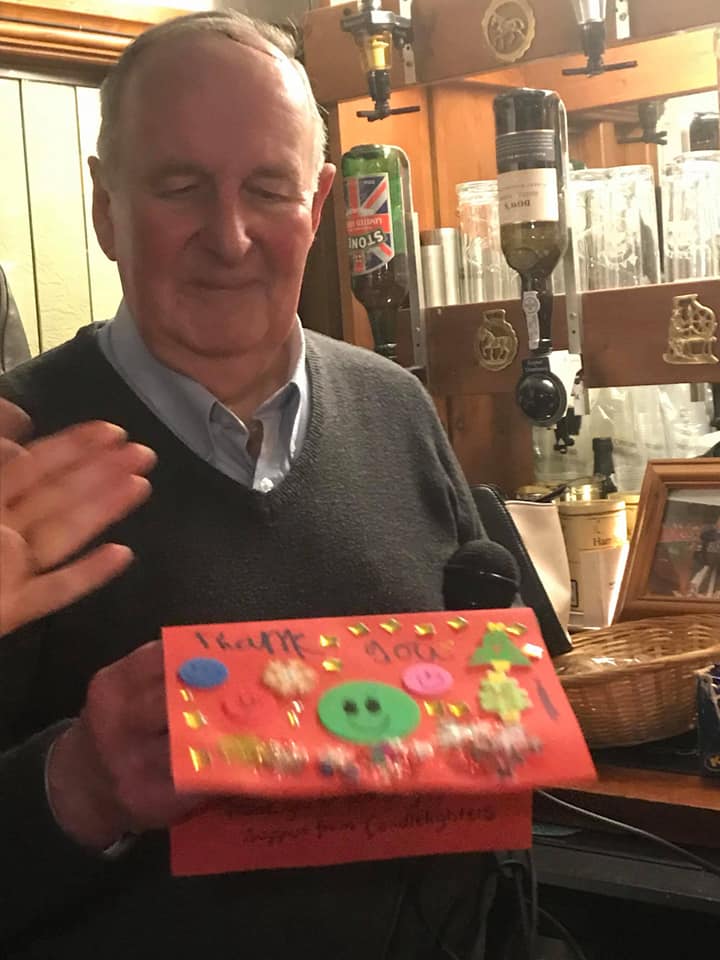 Pauls daughter Sara Millar said, "I just want to say a huge heartfelt thank you to Candlelighters for attending my dad's retirement, their presence really touched the hearts of many – me included"
Long term support from people like Paul is what allows Candlelighters to continue doing what we do. We would like to say a massive thank you to Paul and everyone at the York Inn, your amazing efforts are going to make a huge impact on families facing childhood cancer across Yorkshire.
You might also
like...
Company of the Month… Oakwood Garden Rooms!
We're absolutely thrilled to announce our Company of the Month for April 2022 is Oakwood Garden Rooms! Leeds-based Oakwood Garden Rooms have been supporting Candlelighters as their charity of choice since December 2020. In this time, they have raised an absolutely incredible amount for Candlelighters through some fantastic online raffles. Owner Liam Griffin and the …
Childhood Cancer Outcomes Westminster Debate – April 2022
We are so pleased that on Tuesday 26th April, the first-ever Westminster debate on Childhood Cancer Outcomes was held. It was led by MP Caroline Dineage whose constituent Sophie Fairall died last September at the age of ten following a diagnosis of rhabdomyosarcoma. Caroline said, "Childhood cancer is often referred to as rare, but it is the …
Company of the Month… Mowgli!
We're super excited to announce our Company of the Month for March 2022 is Mowgli Street Food! Mowgli started supporting Candlelighters in early 2020 after the opening of their Leeds restaurant. They put in place a cause-related marketing agreement, encouraging customers to add a £1 donation to their bill in support of Candlelighters. This simple …